Testimonials
Thank you all very much for your dedication and hard work.

Mr & Mrs Winter,
We have been very pleased with the services we have received from Hawke & Metcalfe as our letting agents. They found us very good tenants and have continued to provide us with fair and considered information when required. There is always someone in the office to take messages or answer any queries we may have in a friendly and efficient manner and we wouldn't hesitate in recommending them to our friends.
Mrs O'Brien
My rental property has been managed by Hawke & Metcalfe for the last two years. The service is professional and efficient but also personal. I always feel that their intention is to be fair with both the tenants and myself when dealing with any problem that may occur. I would recommend Hawke & Metcalfe without hesitation.
Mr Harp
Hawke & Metcalfe were the best, not only did I buy a property from them, but they kept me updated all the time and made sure things were done in the property before I bought it. Also after I had moved in, one of the Partners from Hawke and Metcalfe came to my home and got the central heating working for me, how good was that? If I ever sell or buy again I would go back to Hawke & Metcalfe.
Mrs Rassell
When we came to sell my parents' house the Hawke & Metcalfe team gave us excellent service; alert and well informed about the market, efficient and timely response to all our concerns, and realistic about their fees. What more could we ask?
Mr Budden
When we were unable to collect the keys to our new home during office hours, efforts were made by the staff to ensure that they were made available at a time and place convenient to us. We were also impressed by the care that was taken to ensure that the elderly couple who were selling the property were not unduly bothered during the selling process.
Mr & Mrs Roberts
I was introduced to Hawke & Metcalfe by my solicitor in the summer of 2013 and, from the outset they proved to be the most efficient of estate agents. Phone calls were always returned, nothing was too much effort and the property sold in a matter of weeks. It was an entirely positive experience and I would not hesitate to recommend them.
V Mangold
Professional, pro-active and friendly service received in both the sale of our property and purchase of our new home. Throughout the process I always felt secure in their commitment which lead to both a happy and successful conclusion. I have no hesitation in recommending the services of Hawke & Metcalfe.
Mr Edwards
We are genuinely grateful to the whole team at Hawke & Metcalfe. During the last few years we have appreciated their professionalism and integrity. We have certainly felt secure in their hands. Perhaps most of all we have valued their friendship and their patience. It is a delight to commend Hawke & Metcalfe to others.
Mr & Mrs Conner
We have rented our seaside property with Hawke & Metcalfe Lettings for the past four years and we have been very pleased with the service and regular updates received. A very professional company and a pleasure to do business with.
Mrs Lee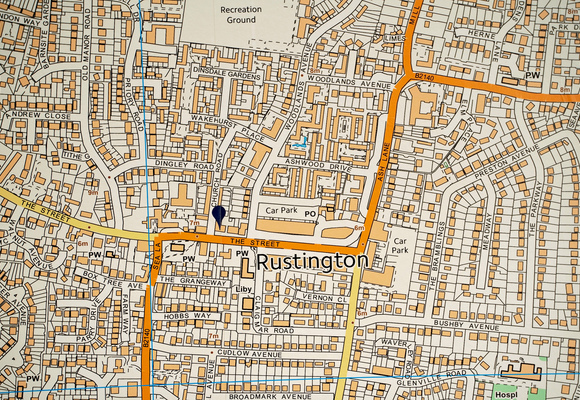 Free Valuation Request
Find out how much your property is worth.
Book Valuation